Air raid drills, troop trains, soldiers and naval personnel Americans, nurses and even the odd General. All were commonplace in Toowoomba during the years 1942 – 1945. This talk and slide show showcases the places that link to Toowoomba's fascinating World War 2 history.
Presented by.. →

Garden tours of Highfields, Spring Bluff and Crows Nest
Jump on a day tour with Australian Getaway Tours and see the roads less travelled. Tours visit Highfields, including some private gardens before clocking in at Cabarlah Cuckoo Clocks for morning tea. Visit stunning gardens in Crows Nest.. →
The Cultivate Country Garden Tour will take you on roads less travelled to visit some wonderful gardens in rural areas around Toowoomba. Each tour includes a country morning tea and a delicious restaurant style lunch.  The tour will provide full commentary as we travel through the local area by guide.. →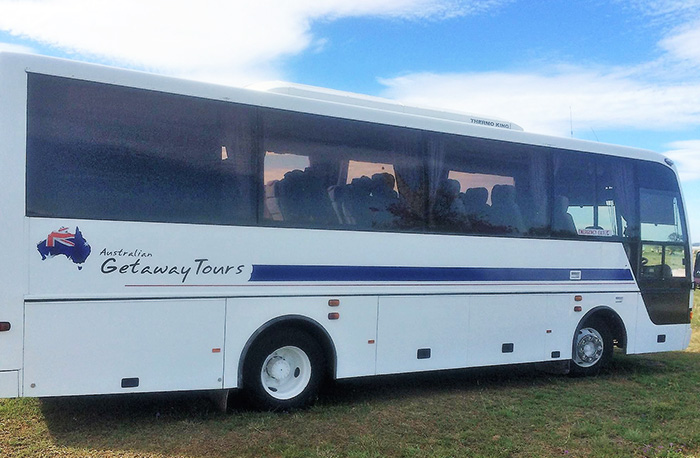 Gardens Tours of Highfields and Toowoomba
With pick up from your accommodation in Toowoomba, we will visit two gardens in Highfields before morning tea.  We'll then return to Toowoomba to visit Parks and Gardens with lunch at Laurel Bank Park and then drop you back at your accommodation.
ENQUIRIES:.. →
Explore a nineteenth-century inn built by an ex-convict with conservation architect Stephanie Keays. The Royal Bull's Head Inn was acquired by National Trust of Queensland over forty years ago when it was restored.
You can discover rooms that seem as if their nineteenth-century occupants.. →
Morning and Afternoon Tours
Showcasing Toowoomba's attractions with full commentary, jump on board a Toowoomba Sightseeing Tour to discover local history, people of interest, aboriginal heritage and the natural beauty of our region. Departing daily from Toowoomba Visitor Information Centre,.. →
"The Melbourne of Queensland". With its developing street art culture and vibrant laneway life, Toowoomba is earning a reputation as a culturally diverse urban environment. Combining art and architecture, this walk takes the visitor through some of Toowoomba's famous street art laneways.
Learn.. →
Toowoomba has her secrets. A city of brothels, prisons and unsavoury characters as well the eccentric and funny, Toowoomba's dark side is opened up on this fascinating tour. Join local Paul Herbert as he explores the many stories of Toowoomba not found in the postcards or letters home to mother… →

The state heritage listed Railway precinct is a must visit destination. Join your guide Paul Herbert as he develops the argument as to why the Toowoomba Railway is the most important piece of transport infrastructure ever built in Queensland.
Explore the commercial, social and engineering significance.. →
Present day Toowoomba is built onto the bones of a gracious Victorian era city. Look carefully and the city's historic past comes to life. Join local Heritage Architect Stephanie Keays on this walk through the CBD with a fascinating glimpse into Toowoomba's architecture and history.
Starting.. →
Select a 10 seater maxi taxi or a 4 seater sedan and enjoy a tour of Toowoomba's prize-winning gardens and local parks. Visitors can choose from pre-made tours or create their own itinerary and be chauffeured by Toowoomba's most experienced and dedicated local drivers.
BOOKINGS: 07.. →